Fort village

Medellin, Colombia

Up close!

Catlins Forest Park. I liked this fast shutter better than my long shutter results, actually.

Glaciers are cool.

Helicopter dropoff

My trusty companion while traveling in Iceland.

Still not super happy w/ my Dark Table workflow, will take me a while to get used to things I think (comparing w/ latest RawTherapee, but it crashed on me while editing)

Have I really not posted an photos from Iceland? Here's a not great edit from a magical summer sunrise (about 3AM) from my last night in Iceland.

(Also my first edit done in Darktable since Lightroom seems to be annoyingly crashy these days.)

Where I stayed while in Pico Island: www.picotheazores.com/insulaatlantisvisitpico/hotel-overv...

OOC from a Mavic Air (has some stitch errors but otherwise seems OK, may give Hugin or PTGUI a try, although having to do my own content aware fill for the sky is a PITA). Best viewed in a VR headset.

Plaza Botero

Flåm Railway

Lysefjord Norway

since 1939

Taken in New Zealand over 2 years ago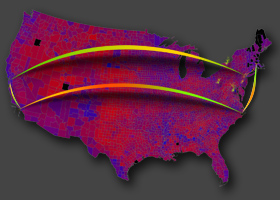 itinerary
nov 6
sf bay
nov 8
mountain view
nov 9
nyc
nov 13-14
nyc
nov 14-18
boston
nov 18-21
bethesda