10/31
10/30
Yay WMD: U.S. Continues Biological Warfare Research. From the New Scientist writeup:
Now Buller has engineered a mousepox strain that kills 100 per cent of vaccinated mice, even when they were also treated with the antiviral drug cidofovir. A monoclonal antibody that mops up IL-4 did save some, however.
---
smart keyboard flip:
---
Blech, the 'Publish' dialog box doesn't open in my iCal:
2003-10-30 08:40:05.987 iCal[521] *** Illegal NSTableView data source (). Must implement numberOfRowsInTableView: and tableView:objectValueForTableColumn:row:
2003-10-30 08:40:05.988 iCal[521] Could not connect the action deleteSelected: to target of class CALPubSubController
2003-10-30 08:40:05.988 iCal[521] Could not connect the action refreshFileList: to target of class CALPubSubController
2003-10-30 08:40:06.071 iCal[521] *** -[NSMatrix selectItemAtIndex:]: selector not recognized
2003-10-30 08:40:06.076 iCal[521] *** -[NSMatrix selectItemAtIndex:]: selector not recognized
Anyone have this problem before? In other news, I picked up a serial# on eBay and threw down some bones for a Treo 600. Hopefully it'll arrive soon.
Soon (when I have half a second to breathe): linkdump (ecal/ical misc), There.com commentary (Amy Jo Kim, VP, Social Architecture came down and gave a presentation), WWW::Mechanize fun
10/29
endofworld.swf - pretty amusing
10/28
10/27
10/26
10/25
There's a Sucker Born in Every Medial Prefrontal Cortex - wow, a fascinating article of the neurophysiological effect of branding.
Over several months this past summer, Montague set to work looking for a scientifically convincing answer. He assembled a group of test subjects and, while monitoring their brain activity with an M.R.I. machine, recreated the Pepsi Challenge. His results confirmed those of the TV campaign: Pepsi tended to produce a stronger response than Coke in the brain's ventral putamen, a region thought to process feelings of reward. (Monkeys, for instance, exhibit activity in the ventral putamen when they receive food for completing a task.) Indeed, in people who preferred Pepsi, the ventral putamen was five times as active when drinking Pepsi than that of Coke fans when drinking Coke.

In the real world, of course, taste is not everything. So Montague tried to gauge the appeal of Coke's image, its ''brand influence,'' by repeating the experiment with a small variation: this time, he announced which of the sample tastes were Coke. The outcome was remarkable: almost all the subjects said they preferred Coke. What's more, the brain activity of the subjects was now different. There was also activity in the medial prefrontal cortex, an area of the brain that scientists say governs high-level cognitive powers. Apparently, the subjects were meditating in a more sophisticated way on the taste of Coke, allowing memories and other impressions of the drink -- in a word, its brand -- to shape their preference.

Pepsi, crucially, couldn't achieve the same effect. When Montague reversed the situation, announcing which tastes were of Pepsi, far fewer of the subjects said they preferred Pepsi. Montague was impressed: he had demonstrated, with a fair degree of neuroscientific precision, the special power of Coke's brand to override our taste buds.
10/24
---
10/23
Wow, some great artwork by Jason Salavon (a lot of stuff w/ computerized averaging of images). [waxy's links]
---
10/22
Cursive is quite rocking live. If you're into hard post-rock, would recommend. (a track from their latest album: Art Is Hard)
SPACELAND PRODUCTIONS PRESENTS
AT THE HENRY FONDA MUSIC BOX THEATER
6126 Hollywood Blvd (at Gower)


CURSIVE TONIGHT!
For those of you who waited until the last minute, or who were not one of
the lucky 3 to win a free pair......

*limited amount of $11 tickets are available Ticketweb.com!*
- choose 'spaceland promo' as the ticket type 
- password:  sierra 


If you miss out on these as well, there will still be $14 tickets available
at the door starting at 6:30pm!

---
Big whoppers - excerpt from Michael Moore's new book, Dude, Where's My Country?
Sure, we've been lied to before. Lots of lies: big lies, little lies, lies that brought us down in the eyes of the world. "I am not a crook" was a lie, and it sent Richard Nixon packing. "Read my lips: No new taxes" wasn't so much a lie as a broken promise, but it nonetheless cost the first Bush his presidency. "Ketchup is a vegetable" was technically not a lie, but it was a good example of the Reagan administration's whacked view of the world.

...

But nothing can hide this indisputable fact: There is no worse lie than one told to scare mothers and fathers enough to send their children off to fight a war that did not need to be fought because there never was any real threat at all. To falsely tell a nation's citizens that their lives are in jeopardy just so you can settle your own personal score ("He tried to kill my daddy!") or to make your rich friends even richer, well, in a more just world, there would be a special prison cell in Joliet reserved for that type of liar.
---
Nice (awesomely nerdly thread):
the logic being you would gain superhuman powers and hence cool names like dying-of-cancer-man and oh-the-burning-pain-man.

That would be sweet! As Dying-of-Cancer Man, you could fight crime using the awesome power of your inspiring tale of courage!

DoCM: "Stop, villain! *pant* Your nefarious schemes are over! *hack cough* Oh, there goes the last of my hair..."

Villain: "Your body wracked with cancer and the effects of chemotherapy, I'm surprised you can stand, much less threaten me."

DoCM: "I just want to leave the world... a better place than I found it..."

Henchman: "You can't hurt him, boss... He's dying of cancer!"

Villain: "You're right! Such courage and love of life... We surrender, Dying-of-Cancer Man!"
10/21
Britta took notes of the Lessig debate and put them up on her wiki
---
Geek T-shirt resources:
What I really want though is a DEWIE t-shirt
---
---
Just got out of the first Lessig vs Rosen debate. I think it went pretty well, was interesting, inspiring, and provacative. Like Jason commented, always interesting to see Larry's slides evolve. They're really tight right now, hitting on all gears, and I think really got the audience into it (and thinking). The focus definitely is where it should be; that is we're talking about a massive shift/realignment of who and how what you can do with media/culture is being controlled, and also how out of whack the laws are with how people behave. (Lessig handled what Rosen threw out on the whole 'piracy' red herring beautifully)
Hillary Rosen made a point about choice that's worth nothing. That is, the artist should be able to choose to go with something like the CC or signing all their rights over to RIAA companies (I'm not sure how many would disagree with that [some, of course], but well, that's not really the question - the questions is are the laws out of whack wrt to digital media?).
Having given her that, I have to say that Larry let a couple of things that she said slide that got me really angry. She feigned indignity at the RPI student who was 'victimized,' comparing him to the 1 in 300 that gets a speeding ticket, but it's worth pointing out that he wasn't even the one d/ling anything. He was a CS student who wrote a tool that searched files on the network, 3/4 of which weren't even related to the media monopoly's copyrighted content (hooray DMCA, if we were talking about the milk man metaphor, basically it'd be like suing the supermarkets for letting people get milk elsewhere, or refrigerator makers for letting milk be kept chilled). Larry spoke a lot about the pall that the lawsuit and threat of lawsuits cast, but I'm not sure if that can really be emphasized enough. How much of a choice is it if you need a lawyer watching your back for everything you do?
Also, that being said, the whole hand-wringing about unauthorized distribution isn't the issue anyway. The main issue is that on the computer, everything you do involved copying (see: RAM Copies, '96 9th circuit summary, Microsoft v Business Boost), and that your unregulated uses have disappeared. And thank you Lessig for calling out Rosen on the DMCA fair use bit. When she said that the DMCA didn't affect fair use I almost choked on myself. Tell that to Jon Johansen, or Ed Felton, or any number of students, researchers or educators. Hillary: the DMCA is a horrible, horrible law on so many levels; claiming to be associated in its making is nothing to be proud of.
So here's the question I posed in the Q&A (slightly less eloquently):
Hillary, you argue against the need to change the law. So here's my question. How come when I buy a song on a CD, I 'own' it, but when I buy a song off of iTunes, I get a EULA? I don't own it, I'm renting it. Can I sell my iTune like I can sell my CD? George Hotelling tried to, and he couldn't. What happens to first sale or any of the other rights I used to have?
Larry riffed on that to talk about what the 'land-grab' was all about, but I didn't really get an answer from Hillary, she chose mostly to answer the other question that mine was grouped with (I got up a second late so I was far back enough in line that they started answering questions in pairs). Maybe she was turned off by my EFF hat. Or just had nothing to really respond to on the issue (does that mean I win the debate? ;P ).
Also Some notes on why Larry's not as insane as he sounds when he talks about not making d/ling illegal:
As long as the law lets the RIAA sue for ridiculous damages ($150,000/song), they can weild lawsuits like shakedowns, suing kids for say, oh, $97.8 BILLION, enough to buy every CD sold in the US for the next century; more than enough to buy the big 5 I suspect (of course, they just settled for all the money that the students had) it's impossible to have a productive climate; the RIAA has shown that they're more than willing to use their

legal/capital advantage

over corporations and individuals alike
Hillary Rosen talking about indie labels suffering is laughable. One, the RIAA has never represented actual indies, and 2) take a look at the empirical evidence. The csmonitor did a great writeup a couple months back: Independents' day

While executives at those labels wail about the industry's imminent collapse, indie labels and artists are singing a much happier tune. Profits are up - in some cases by 50 to 100 percent. That's in contrast to overall album sales, which dropped about 11 percent in 2002.

or take a look at CDBaby's sales growth - infrickin'credible (also, Derek kicks ass)
My gut feeling is against compulsory licensing, with enough lobbying it can cut the opposite way way too easily. Look how we got reamed on the CRAP CARP webcasting decisions
We could pull real piracy numbers (see also: profit vs units shipped, number of artists distributed, correlation against economy as a whole) I suppose, but that'd probably distract from the main point...
Which is about the land-grab. The grab for everything you listen to and watch and read, and correspondingly/as a result, what you know and think...
As an added bonus of DRM, not only do publishers get full control over usage, which they can revoke at any time, but they also get to profile and data-mine your every access and act of 'consumption' for free. Thank you, come again!
random note: I'm normally not too annoyed by it, but was tonight when the debate topic was framed by the moderator as about 'IP' and 'innovators.' I mean, it was about that, but in the exact opposite of the context in which it was used. Would need the exact verbiage to rant effectively on it; but I do remember being rubbed the wrong by it; and this is coming from someone who normally uses

IP freely

in speaking (recognizes the technical differences, but also the public connotation, and the impact copyright has across all IP)
random note #2: before the debate started, two frat boys behind me were talking about how Lessig would be coming from an academic 'regulate everything' or lilliputian perspective and Rosen would talk about the 'real' world perspective. Hopefully the debate was able to convince them otherwise; I think they still may have gone away w/ their business bias, however. It may be worth mentioning how much stink the tiny entertainment industry has made against the much larger tech industry. Who's restraining who's innovation? And how will these extended IP restrictions reverberate against the wider economy at large? Look at how the CoS, Diebold, etc have abused the DMCA already? Imagine once the defense, construction industries, etc get into it, using the DMCA to silence critics (of course, they have the Patriot Act for that too)
Spectrum recorded the debate. I'm going to see if I can convince the guys down the hall to chop this up into a Research Channel show.
Other questions (not asked):
Do you think suing your own customers is good business practice? Do you think it's effective in the long-term? Does it promote the health of the industry?
How do you reconcile the numbers? Units shipped vs profit vs performance of the Big 5 as compared to those of indie labels? (latter: are they just making better product than you or is it better marketing, or just gross incompetence on the big labels' part?)
How comfortable are you, personally, with the loss of traditional 'rights' of media ownership like first sale, mix tapes, etc. Also your view on whether laws need to be changed re:performances (singing happy birthday); general philosophical view on commercial vs non-commercial in life and digitally
Oh yeah, I still get hits for Larry's free_culture presentation. So, if you have no idea what I'm talking about, check that out, it's a 1/2hr flash presentation I worked on where Lessig talks about some of the basics on the whole ip/culture relationship thing
---
From Jason's random notes, PopTech looks like quite fun. So many good conferences... etech04 is coming. I think I'm going to go to this one... It's only $434 now that I'm a full-time student.
---
Just got back from the Four Tet/Prefuse 73 show @ the Troubadour. OMFG Prefuse kicked ass. He's going to be at Spaceland tomorrow. If you're not going to the Lessig debate, you owe it to yourself to check it out. (hey, actually, you can catch both, the Lessig thing ends at 8:30, and Four Tet probably won't go on until 9PM, and Prefuse at 10PM)
10/20
trying out blogging via hiptop terminal monkey right now...
---
List of Document Management Systems on the TikiWiki site
---
Basement Jaxx - Lucky Star (Jaxx Klub Remix) [64kbps MP3, 1.5MiB] - from the Basement Jaxx website. Much more fun than the album version. Anyone know where to get an actual copy of this mix?
---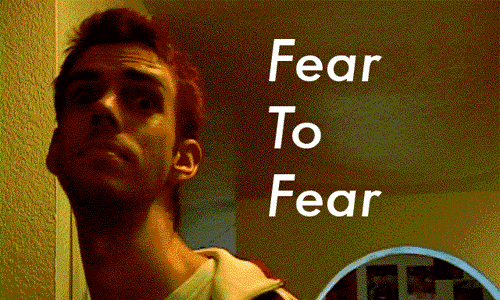 Ok, here's my RIAA story. It's a 23MiB SV3 QT, 5:47. It's probably a bit too dark on PCs (at least it is on mine, but well, I'm too lazy to recrunch)
Things I'll probably never get around to doing:
adding a few frames for the eyes to stop after the first computer text pan
zooming in more on the 3 steps
crush blacks in all the hallway/chase scenes
add white strip to the gun stabilization
move center of image to better frame ryan and andrew at the end
get Jenny's last name
Effects:
Redoing keyhole effect
Stabilizing elevator, chase scenes
de/regrain consistently
10/19
---
All browser windows cleared except for current reading
10/18
Getting serious on interactive media:
Next step: spending less time on useless classes?
---
Following up on the Diebold links, found an interesting article on sfindymedia: LOCAL PEACE GROUP INFILTRATED BY GOVERNMENT AGENT:
According the California Constitution, law enforcement does not have the right to investigate and infiltrate groups unless they have a reasonable suspicion of criminal activity. If local law enforcement and the JTTF was using Kilner to investigate Peace Fresno, one has to ask - what else are they up to? Do they have agents imbedded in other community groups? Are they watching what people say at Churches and Mosques? Because of the Patriot Act, does law enforcement now believe they have the right to monitor what you do and say in your home? In your bedroom?

There have been several meetings between law enforcement and groups concerned about civil liberties, in the wake of September 11, 2001. One such meeting was held with Lt. Pat Farmer of the Fresno Police Department. Lt. Farmer told this group of community activists that there is nothing to prevent the police or JTTF members from investigating and interrogating community members. He suggested that the person being investigated might not even know he was talking to a police officer. "If the person doesn't want to talk with us, they don't have to," Farmer said. At an earlier meeting, immediately after 9-11, an FBI agent told a group, of mostly immigrant rights activists, that anyone helping a group identified as a "terrorist group" by the United States government would be investigated as a potential terrorist. That was interpreted to mean that if you are working, for example, to support the Zapatistas in Chiapas, you might be investigated as a supporter of international terrorism. This FBI agent said that every agent in this area was now focusing on stopping the terrorist threat.
---
Diebold Issues Cease and Desist to Indymedia. from the boards, harriet nyborg:
Any technology introduced to improve the act of voting cannot make the act of counting less transparent or democracy suffers.

It is apparent that Diebold's systems (not to mention Diebold's paranoia for secrecy) render the act of counting less accountable and less transparent. Ergo, democracy suffers.

If used in a close election - where exit polling and other secondary measurements are unable to confirm the results of the counting - the wrong person might actually get elected President of the United States of America.

With no sense of responsibility to the coutry at large, this illegitimate President might launch a series of Napoleonic wars to to compensate for his own feelings of inadequacy.

I digress into fantasy... the little blue ones I washed down with all those adult beverages must be kicking in.
---
1&1 Internet, european hosting behemoth, is offering 3 years of free hosting in a pre-launch (until Jan 04) promotion. A quick search of wht doesn't turn up anything too funky, it appears legit. Netcraft: 1&1 Internet opens in the US with 3 year free shared hosting promotion. I gave it a try just for kicks, no CC# required, automated telephone confirmation, seems to work. Shell access (SSH) included.
10/17
Nice to know that the Inquirer staff appreciates the irony:
WASHINGTON - Concerned about the appearance of disarray and feuding within his administration as well as growing resistance to his policies in Iraq, President Bush - living up to his recent declaration that he is in charge - told his top officials to "stop the leaks" to the media, or else.

News of Bush's order leaked almost immediately.

Bush told his senior aides Tuesday that he "didn't want to see any stories" quoting unnamed administration officials in the media anymore, and that if he did, there would be consequences, said a senior administration official who asked that his name not be used.
---
You know you've been coding for too long without a break when you send an instant message to your boss and you end the sentence with a semi-colon.
---
---
---
Phil @ The Speculist rebuts the SciAm article that pokes fun at extropians/transhumanists (as if that's not like shooting fish in a barrel anyways)
---
Processing relatedness; see also: Design By Numbers a prior/parallel language in a similar vein. There is also DBN Courseware available. (and of course, extremely interesting Media Arts and Science classes via OpenCourseware. (compare)
---
Apple Pro/Film: Joel and Ethan Coen - the first page talks a bit about what they liked about editing Intolerable Cruelty on FCP, the second page has some quite interesting information on the actual process behind getting the stuff on and off for editing. (175,000 feet of film translated into 370GB of footage (telecine HD to DVCAM)
---
Solution for saving and restoring pages/tabs in Safari - gabe's gonna write a blog tabs bookmarklet from this
---
Ben Fry, the other co-creator of Processing
Floatutorial - been pointed out everywhere else already, but I just got around to taking a look at it, and yeah, it's good stuff (but you probably already knew that already)
Leader of the Free World - the title no doubt is giving RMS fits; a great article on Linus, the person
Cubs Fan - andy writes about the Cubs fan who interfered w/ the foul ball on Tuesday (and how the Chicago Sun-Times probably stepped over the line, publicizing most of his life; usenet apparently does the rest); see also: wil's letter
Child's Play - Would today's tykes tolerate the classic games you grew up with? Kids do say the darndest things in this uncut version of an EGM article.now with a bonus game not included in the original story! -- some great zingers in there
Spider-Man 2 will rock? - description of just finished trailer from Japan. From the talkback: quick, re-read this to yourself with an excited asian accent. it sounds awesome
Maya now Free for Personal Use - after the /.ing, you can download it for free (legally this time); oh wait, it's just the PLE version. nm
The Filthy Critic is Dead, Matt Weatherford is Not - I missed that the Filthy Critic 'died' this summer. Luckily, it was just the character and not the man behind him
iTunes for PC came out; they also partnered w/ Pepsi to give away 100M free songs, which is absolute genius. I'm surprised at the paucity of rare/alternate/remix/live tracks; I'd be much more likely to buy a song for $1/pop if it were something I couldn't get a high quality version of otherwise
EFF: MP3 Caper - this weekend you can see my version (my student film was entitled 'Fear to Fear')
Nanodot - News and Discussion of Coming Technologies
PHP Scales As Well As Java - fLAME 0N!!!1!
Adobe and Macromedia copy protection - whoa, Macromedia's going to write crap in my boot sector? Fuck that. (reply to comment on why not having anti-piracy measures can be a win-win)
---
Have lived through another week. Will be throwing up one the short I did for class this week after I finish doing some extra post that I didn't get around to during the week (technically, I don't think I'm supposed to do that, so just be sure not to tell anyone).
Also, tonight, stopped by Perry Hoberman's class (for second year students), where Casey Raes, co-creator of Processing gave a great talk on computation/programming and art (found text of a similar talk given at ArsElectronica - if you go to the site directly [no referer], you'll find the text, possibly illicitly obtained [exciting] to pretty much the whole conference online), and also a intro/demo to the Processing API + IDE. Quite fun. He showed a lot of stuff that was done at the MIT Media Lab aesthetics + computation group (defunct, now the Physical Language Workshop), including some great works by Golan Levin.
I've been pretty (ok, extremely) disappointed by the CNTV Interactive Media program so far (specifically wrt to the lack of any INTERACTIVE MEDIA classes during the first year). Well, there was that bad crit studies 'survey of interactive media' class that I took over the summer. Perry's class is what that survey class should be. (more general thoughts about the IM program later)
Also, Casey made an interesting point, referencing an Alan Kay quote on literacy (related Alan Kay fun: interview about the Dynabook):
The ability to "read" a medium means you can access materials and tools created by others. The ability to "write" in a medium means you can generate materials and tools for others. You must have both to be literate. In print writing, the tools you generate are rhetorical; they demonstrate and convince. In computer writing, the tools you generate are processes; they simulate and decide.
Casey's view, and I think he's correct in this, is that if you can't be 'software literate', then you cannot be literate in interactive media. Even any non-superficial discourse, or the rare non-programmatic interactive media project requires a level of literacy/understanding. It's just part of the field.
About half (if not more) of my fellow classmates have little-to-no programming experience. Which is fine, and something that can be picked up, but I feel really bad for them, because they are not being taught anything related to that during the first year (the program has no IM lab classes in the first year!; not there seems to be a 'programming for artists' class offered at all in any case). During the second year, they're going to have to have a thesis project ready. How are they expected to do that when they're not being even being given a look at what's out there during the first year (their CTCS505 class is apparently significantly more useless than mine, and I didn't think all that much of what I took at the end of the summer), and when those that need to pick up the basic language/tools needed to create/understand work in the field aren't being offered any classes (or even time) to do so? What are they paying their $25,000 a year for again?
This isn't meant to be my IM division rantfest, but I do have to mention that we visited UCI's new Arts Computation Engineering program, which is just getting started as well, and also under heavy construction. It seems from the flexibility of the program gotten from checking out the place and speaking with Bill Tomlinson, as well as from the focus of the curriculum, that they get it, and that in comparison, the CNTV school ... well, doesn't. Note to TPTB: yes, perhaps the CNTV school's goal is focused on creating (and of course translating) compelling content and experiences in interactive media, but understanding the language of film won't do jackshit for that goal if you can't talk im first.
OK, end 4AM rant/bitchfest. I don't know where this leaves me. Unlike most of my other classmates, I'm not taking a huge financial hit here, just paying in sleep, all my free time, and opportunity costs. But am I wasting my time here, or does it get better?
10/16
From the author of MenuMeters, SideTrack, a replacement driver for the trackpad (touchpad) found on Apple PowerBooks and iBooks.
---
Taking a look at Dave Shea's redesign (followup) of the new Mozilla website. It's not horrible, but I'm not sure if it's an improvement on the current design. I really liked the download buttons on the top left... However, my biggest concern is probably the lack of unity of the look. I'm counting half a dozen different line/bg treaments, round + square corners, flush polygons + borders + white spaced blocks, borders + no borders + dotted lines, 2 different arrow markers, background overlays on the left and right (both in the right 'column' (different spaces). Seems a bit of a mess.
But Dave is right, the new Firebird site is pretty... erhh, special.
10/14
---
One interesting comment on cel-shading: using a morpher to change the model on camera angle, rendering on 2's, and trying out final toon for more line control
10/13
Abe Burmeister confirms Andy's report of Paypal freezing BitPass's account... Doesn't surprise me at all considering Paypal's past history.
10/14: received in email update from Patrick Breitenbach, Paypal employee (posted up b/c he left the same statement as a comment on Andy's original post):
I'm a PayPal employee and wanted to update readers on the status of the PayPal/BitPass relationship. Over the weekend BitPass' PayPal account was suspended pending assurances that BitPass and PayPal were in compliance with the US Patriot Act given the nature of the respective companies' services. PayPal did not intend to disrupt payment processing and we are reviewing our procedures to ensure that this situation doesn't happen in the future. PayPal has been in direct contact with BitPass on the matter and BitPass' account was fully restored this morning. Contrary to speculation, this incident had nothing at all to do with competitive issues and in fact PayPal supports companies such as BitPass, Cybersource and Xoom that are building complementary services.
---
Wow, John Hicks' new css Zen Garden design is quite striking. Well, I'm not with the whole overflow bit, but still, a great design.
---
TV's Tipping Point: Why The Digital Revolution Is Only Just Beginning - speech given by Ashley Highfield, Director of BBC New Media & Technology, at the Royal Television Society on Oct 6

And finally, the last trend -- sharing. Broadband, which is growing exponentially in the UK (up 200 percent year on year to around 2.5 million subscribers now) will make downloading of decent video quality worthwhile, easy and cheap via the net. Downloading and sharing this video is the final piece of the jigsaw and will create a killer combination that I believe could undermine the existing models of pay-TV.

Foo Camp Wiki (more @ zawodny's blog)
aaronsw: Shades of Gray, Followup to "Shades of Gray
Effing C.C. - ba zing!

Like I said, I don't think cursing is necesarily bad. But, I do feel that our increasing comfort with it signifies a deeper cultural ill -- that we are becoming a ruder, more careless, less civil and more thoughtless people.

To put in terms you may understand better: we're turning into a bunch of fucking assholes.

First They Came For the Rich.... - Grover Norquist is a Nazi (or something along those lines)
10/12
Linux vs Solaris flaming on /.
---
Treo 600 software:
---
The love story of Trevor Hughes and his fiancee began in an elementary school in the Himalayan foothills.

They were "global nomads." He was a diplomat's son. She the daughter of missionaries. They lived in Asia, attended school together, fell in love and want to get married in June.

But when Hughes' fiancee, a German national, tried to visit him on a six-month tourist visa Monday, she was detained in Atlanta, handcuffed, jailed--even stripped of her diamond engagement ring.

Then, after 20 hours without food, she was put on a plane and shipped back to Stuttgart.

"This isn't the America I fought for," said Hughes, who served in the Navy and U.S. diplomatic corps. "You don't expect that from a great country like ours."
What happened in Beate's own words:
All my belongings were taken, including all my jewelry and I was handcuffed and marched out with the other "detainees" to the van. It was reiterated on several accounts that "these were just proceedings, I was not a criminal..." Somehow they seemed to think this would make it more acceptable to me.
More at Land of the Free?
---
10/11
---
Growing increasingly disturbed
Am I out of line in saying that America has been betrayed by her stewards, or does that make me a terrorist?
(yeah, I'm feeling much safer now)
10/8
Not only does the University of Bristol have The List on TTW WYSIWYG Editors, but they also have a nice list of Portals & Portal Frameworks
---
Ooh, maybe Sprint's $15/mo isn't so bad after all...
10/7
This is the kind of stuff that would be hilarious if err, well, this were a TV show and not the reality that we're living in (the joke's on us I guess):
Bush said he insulates himself from the "opinions" that seep into news coverage by getting his news from his own aides. He said he scans headlines, but rarely reads news stories. "I appreciate people's opinions, but I'm more interested in news," the president said. "And the best way to get the news is from objective sources, and the most objective sources I have are people on my staff who tell me what's happening in the world."
---
Fellow Californians:
No to recall - if only on principle for how much this whole thing is going to cost, but also because you don't want Arnold in office (oh, and the car tax thing? Pete Wilson signed that in)
I voted Camejo. It's not a horse race (but if it were, you'd probably want to vote for Bustamante (he's also the plaintiff in the Enron case; which does win some points as far as the respect thing goes at least))
No to Prop 53 - makes it harder to balance the budget, contractor back scratching
No to Prop 54 - despite what it would sound like, will lead to more discrimination
10/6
If you're a fan of Mogwai, Godspeed You Black Emperor, etc, give Explosions in the Sky a try. It looks like their going to be in town in December.
---
All this transhuman stuff is great, but remember: DON'T BETA TEST THE BIOWARE
(coined that a few months ago; would probably look good on a t-shirt)
---
Hmm, the big question about getting a Treo 600 is whether I'm going to go stick w/ T-Mobile or Sprint... I have nothing against either company, decent experiences with both. I've had some reception funkiness w/ T-Mobile, but that's probably more my Sidekick than anything else. The GSM version of the Treo 600 is a quad-band (GSM 800/900/1800/1900) world phone that also has longer battery life (5-7hrs) vs the CDMA version, which has 4hrs battery-life on a possibly funky Airprime radio, but which would probably be nominally faster (data throughput).
It'll probably come down to availability/monthly price. (Vision is now $15/mo instead of $10/mo (not $30/mo at least though; minute plans seem to be gettin worse at Sprint) Some interesting threads @ TreoCentral:
---
School District Sued over WLAN Planning - hmm. Sometimes I get bothered by the amount of microwave radiation bombarding my body. But mostly I'm apathetic about it (way more is coming from my cell phone than from APs anyway). An interesting discussion... See also:
---
Ahoy: Everything Can be a Link with Mozilla's window.getSelection() Method and the W3C DOM Range API - Brian Donovan wrote a JS script that allows dynamic (user-drivent) text-fragment bookmarking via getSelection() and DOM ranging.
---
Matt W has been posting a lot of interesting stuff on his blog recently. On the "to read after I finish these deadlines" list...
10/5
EFF: Unintended Consequences: Five Years under the DMCA
In practice, the anti-circumvention provisions have been used to stifle a wide array of legitimate activities, rather than to stop copyright piracy. As a result, the DMCA has developed into a serious threat to several important public policy priorities
---
Matt's put up a great article on his experience with Adsense and his PVRblog entitled Blogging for Dollars
Also, Cam posts about being on the campaign trail, working on Wes Clark's blog. (I like Wes Clark, the TPM interview was great; but if asked right now, I'd still being voting Dean - and yes, I was having a conversation where it came up; you know it's bad when of a retired General seems like a more reasonable choice than the incumbent)
10/4
Seb keeps a blog with pointers and thoughts on the evolution of knowledge sharing and scholarly communication. Here's a recent followup to a Richard MacManus piece asking: why would normal people want to publish to the Web?
While I agree wholeheartily with the sentiments expressed by John and others like Phil Wolff, I wonder how practical it is to expect business people to write k-logs. It's all very well having tools like k-collector to aggregate Intranet content, but the real issue is how do we get people to create the content in the first place? Interestingly, this is the exact same problem the Semantic Web has getting off the ground, people currently aren't writing enough metadata to make the Semantic Web happen.
Accurate observations in there. I honestly believe blogging as we currently know it will never become mainstream. The reason is that it is a poor fit for anyone who isn't the (hyper)text-driven, infovore kind of person.

However, that doesn't mean that the more general practice of broadcasting information of personal relevance will not become mainstream. My vision of the future in this respect is closest to what Marc Canter.s been pushing under the moniker of .digital lifestyle aggregator.; this also seems to be where Meg Hourihan is heading with the Lafayette project.

Think about restaurant/show reviews, recipes, pictures. The Web is already full of user-contributed stuff like that; most of it currently resides on centralized sites like Amazon. The individuals who help build those sites do so most of the time with no reward other than a high local profile that is generally non-transferable (how many Amazon reviewers are on your blogroll?). I.m willing to bet that many of them would prefer keeping control over their contributions and putting themselves at the center of their content if systems were available that made that easy.
10/3
Branded anything but Unique

The records show that in 2000, 49 children were named Canon, followed by 11 Bentleys, five Jaguars and a Xerox.

AOLspeak C++ - awesome
3D17

People often talk to communities, but how do communities talk back? 3D17.org aims to answer that question by allowing a large number of people to collaboratively create some text, be it a letter, fax, or email. Have you ever thought what kind of letter the combined intelligence of 1,000 people might produce to support your opinion? 3D17 will answer that question.

Advisory Concerning Demand to Remove VeriSign's Wildcard

For all these reasons, ICANN has today insisted that VeriSign suspend the SiteFinder service, and restore the .com and .net top-level domains to the way they were operated prior to 15 September 2003. If VeriSign does not comply with this demand by 6:00 PM PDT on 4 October 2003, ICANN will be forced to take the steps necessary to enforce VeriSign's contractual obligations.

Un Peu Plus Loin

A Step Further is a log of my experiments in web development. All scripts found here are free of use. I just hope that you'll find what you need.

THE LORD OF THE RINGS: SPECIAL EXTENDED EDITION

Tuesday, December 16, One-time-only marathon of both the Extended Edition prints followed by the first screenings of The Lord of the Rings: The Return of the King.

Debian MODULES PRELOAD FLOPPY (has ServeRAID drivers) - see gnegg's blog entry
---
~/doc/tricks.vim.html - " Stuff I don't use that often and forget...
Cream - Cream is an easy-to-use configuration of the powerful, free, and famous Vim text editor for both Microsoft Windows and GNU/Linux.
cream-capitalization - Capitalize a selection in one of four ways
---
---
Pd - real-time music and multimedia environment
AGNULA - A GNU/Linux Audio distribution
---
Just got around to reading Dell's Dud, John Gruber's a very interesting analysis on how the Dell DJ and the Apple iPod.
But the iPod is not merely an engineering and usability success. It's also a marketing success. Everyone knows what an iPod is, and what it does. And everyone knows that they're cool.

Andy Warhol said:

What's great about this country is that America started the tradition where the richest consumers buy essentially the same things as the poorest. You can be watching TV and see Coca-Cola, and you can know that the president drinks Coke, Liz Taylor drinks Coke and, just think, you can drink Coke too. A Coke is a Coke, and no amount of money can get you a better Coke than the one the bum on the corner is drinking. All the Cokes are the same and all the Cokes are good. Liz Taylor knows it, the president knows it, the bum knows it, and you know it.

The iPod is the Coca-Cola of music players. It's not an expensive computer peripheral - it's a low-cost luxury item. For $500, anyone can buy the best MP3 player in the world, the same one used by the world.s most famous, most talented music stars . like Moby, Beck, and Shaq.
10/2
---
Looks like Valve got pretty well buggered. Gabe Newell:
Ever have one of those weeks? This has just not been the best couple of days for me or for Valve.

Yes, the source code that has been posted is the HL-2 source code.

Here is what we know:

1) Starting around 9/11 of this year, someone other than me was accessing my email account. This has been determined by looking at traffic on our email server versus my travel schedule.

2) Shortly afterwards my machine started acting weird (right-clicking on executables would crash explorer). I was unable to find a virus or trojan on my machine, I reformatted my hard drive, and reinstalled.

3) For the next week, there appears to have been suspicious activity on my webmail account.

4) Around 9/19 someone made a copy of the HL-2 source tree.

5) At some point, keystroke recorders got installed on several machines at Valve. Our speculation is that these were done via a buffer overflow in Outlook's preview pane. This recorder is apparently a customized version of RemoteAnywhere created to infect Valve (at least it hasn't been seen anywhere else, and isn't detected by normal virus scanning tools).

6) Periodically for the last year we've been the subject of a variety of denial of service attacks targetted at our webservers and at Steam. We don't know if these are related or independent.
Followup thread pinpointing the leaker?
---
Familiar names chime in with interesting comments on Technorati's 1M blog tracking announcement.
Speaking of blogs, Brad Newman is one of the first year CNTV-IMD students that's caught the blogging bug. Good links on virtual environment / digital media/performance stuff.
Also, he made a good oberservation on the USC Community of Electronic Media Students (or more specifically, the lack thereof).
---
Building a homemade steadicam?
10/1
What I really need is a blog-all tabs popup/bookmarklet...
(Update: Jesse let me know that bookmarklets can't look at other tabs, although it might able to cycle through tabs... Will have to look into it; Maybe needs to be a XUL extension? Where in the Moz DOM is the tab info stored?)
---
---